Should You Put More Money Into Crypto Before the End of the Year?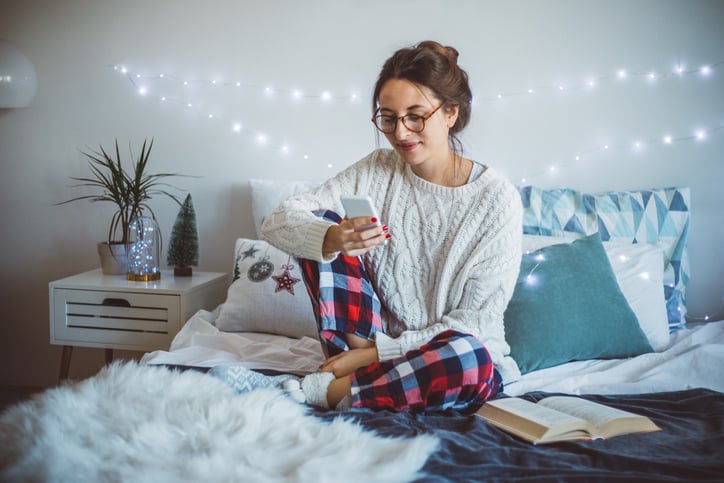 The quick answer? It depends on your tolerance for risk.
---
Key points
It's been a volatile year for cryptocurrency.
You may be eager to buy crypto while it's down, but that's not automatically the right call.
If you understand the risks involved and buying crypto can help you diversify your existing portfolio, you might consider investing in it.
---
It's fair to say that 2021 was a great year for cryptocurrency. But 2022? Not so much. Just as the stock market has been extremely volatile this year, the cryptocurrency market has experienced a pretty significant shakeup.
That's not the best news for crypto investors. But because a lot of well-known digital currencies are down significantly year-to-date, you may be tempted to invest in crypto to get in at a lower price. That's not a bad strategy by any means. But before you rush to buy crypto during the tail end of 2022, you'll need to make sure it's the right move for you.
Does crypto fit into your strategy?
It's a good idea to have a strategy when building an investment portfolio. Yours might be to amass a solid nest egg for retirement. If that's the case, you'll need to ask yourself whether crypto lends to that strategy.
Some people question whether crypto is a viable long-term investment. There's a lot we don't know about crypto. Will it become a widely accepted form of currency? Will regulations come down the pike that make it harder to trade or treat as cash? These are points you'll need to consider before you decide to add crypto to your portfolio.
Will crypto help you diversify?
You'll also hear that it's important to maintain a wide mix of investments in your portfolio. And so if your brokerage account consists largely of stocks, then you may decide to add some crypto investments to branch out. That could end up being a good idea, but proceed with caution if you're new to crypto and don't have much experience buying it.
Do you understand the risks involved?
Cryptocurrency has long been considered a risky investment — riskier than stocks, in fact. And a big reason has to do with the unknowns referenced earlier.
Our top crypto play isn't a token – Here's why
We've found one company that's positioned itself perfectly as a long-term picks-and-shovels solution for the broader crypto market — Bitcoin, Dogecoin, and all the others. In fact, you've probably used this company's technology in the past few days, even if you've never had an account or even heard of the company before. That's how prevalent it's become.
Sign up today for Stock Advisor and get access to our exclusive report where you can get the full scoop on this company and its upside as a long-term investment. Learn more and get started today with a special new member discount.
But that's not the only thing that makes crypto a tricky investment. When you buy shares of a given stock, there are different financial metrics you can use to assess the financial strength of the company behind it. You can look at things like earnings per share, outstanding debt, cash flow, and so forth.
It's a lot harder to apply the same thought process to crypto. The value of crypto largely hinges on what investors are willing to pay for it. And of course if lawmakers decide to ban crypto as a means of currency, it could render digital coins absolutely worthless.
What's the right call?
It's easy to see why you may be tempted to scoop up some crypto before 2022 comes to a close. But before you do that, think about the drawbacks involved. You may decide that you're willing to take on the risks of owning digital currencies, but you should understand those risks thoroughly before diving in.
Finally, we've been talking about crypto as a general asset class in the context of this discussion. But there are thousands of individual currencies you can choose to invest in. So if you do decide the time is right to add crypto to your portfolio, make sure to research different currencies individually to see which one is the right fit for you.


Read More: Should You Put More Money Into Crypto Before the End of the Year?

Disclaimer:The information provided on this website does not constitute investment advice, financial advice, trading advice, or any other sort of advice and you should not treat any of the website's content as such. NewsOfBitcoin.com does not recommend that any cryptocurrency should be bought, sold, or held by you. Do conduct your own due diligence and consult your financial advisor before making any investment decisions.