SBF wants to access FTX crypto and assets; Lawyer requests the Judge – TechStory
Sam Bankman-Fried's attorneys have argued that he should have access to the assets and cryptocurrencies owned by his former company FTX, since there is no proof of him being involved in any previously suspected unlawful activities.
Sam Bankman-Fried (SBF), the co-founder of the now-defunct cryptocurrency exchange FTX, has reportedly attempted to influence the witnesses. In a recent court document, the U.S. prosecutors declared that the former CEO of FTX tried to persuade a witness in the case being investigated by the US government.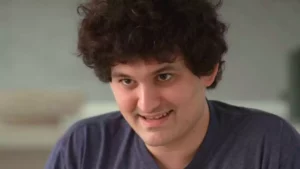 In the wake of this, the attorneys of the Southern District of New York have requested the judge restrict SBF from accessing encrypted messaging systems such as "Signal." They are also looking to prohibit him from contacting former employees of FTX and Alameda Research.
Federal prosecutors in Manhattan said on Friday that the disgraced cryptocurrency executive Sam Bankman-Fried had tried to contact a potential witness in his criminal case, and they asked a judge to impose new bail conditions limiting his ability to communicate with former colleagues.
In a court filing, the U.S. attorney's office for the Southern District of New York said Mr. Bankman-Fried sent messages over email and the encrypted messaging app Signal this month to the general counsel of the U.S. arm of FTX, the cryptocurrency exchange he founded. Mr. Bankman-Fried, 30, has been charged with fraud, money laundering and campaign finance violations linked to the implosion of FTX last year.
The communication was "suggestive of an effort to influence Witness-1's potential testimony," the filing said. "This is particularly concerning given that the defendant is aware that Witness-1 has information that would tend to inculpate the defendant." A spokesman for Mr. Bankman-Fried did not immediately respond to a request for comment.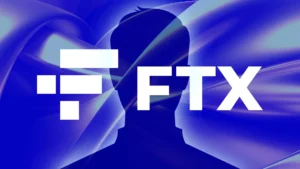 Mr. Bankman-Fried built FTX into one of the biggest cryptocurrency exchanges in the world before the company filed for bankruptcy in November. He was arrested in December at his home in the Bahamas, where FTX was based, and then extradited to the United States to face the criminal charges. Judge Kaplan granted him bail under highly restrictive conditions, confining him to his parents' home near the campus of Stanford University in Northern California.
Mr. Bankman-Fried has pleaded not guilty to the charges against him. From his home confinement, Mr. Bankman-Fried has entertained visitors, including the author Michael Lewis, who is writing a book about him. He has also started mounting a defense, writing posts on Substack that detail his version of the events leading up to FTX's collapse.
According to Friday's filing, Mr. Bankman-Fried wrote to the general counsel of FTX U.S. on Jan. 15, saying he would "really love to reconnect and see if there's a way for us to have a constructive relationship, use each other as resources when possible, or at least vet things with each other."


Read More: SBF wants to access FTX crypto and assets; Lawyer requests the Judge – TechStory

Disclaimer:The information provided on this website does not constitute investment advice, financial advice, trading advice, or any other sort of advice and you should not treat any of the website's content as such. NewsOfBitcoin.com does not recommend that any cryptocurrency should be bought, sold, or held by you. Do conduct your own due diligence and consult your financial advisor before making any investment decisions.