Post-Lunar New Year: Profit-Taking Impacts Crypto and Chinese Stocks
After a week-long Lunar New Year break, cryptos and Chinese stocks have seen a dip in their bull market performance, leading to speculation of profit-taking.
The CSI 300 index, which tracks the largest mainland-listed Chinese stocks, initially rose but failed to maintain its momentum, ending the day only half a percent higher.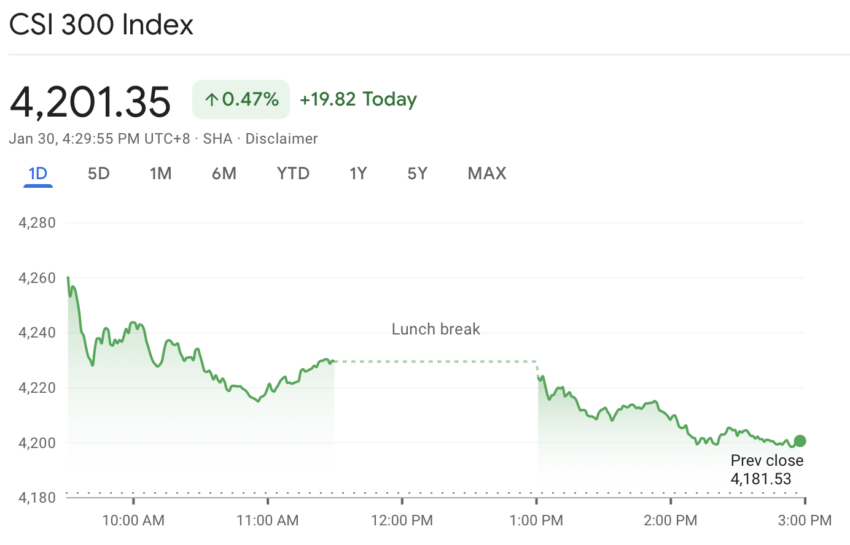 Chinese Stocks Performance Following Lunar New Year
Many analysts believe this slight pullback is a healthy pause after three months of gains, with the CSI 300 index having risen by 19.88% from its October 2022 low. However, there are still negative factors at play, including the Biden administration's tech war against Beijing, Covid infections, a broad economic slowdown, and a housing crunch.
In the US, Chinese stocks also experienced a dip in premarket trading, with the KraneShares CSI China Internet ETF declining by 4%.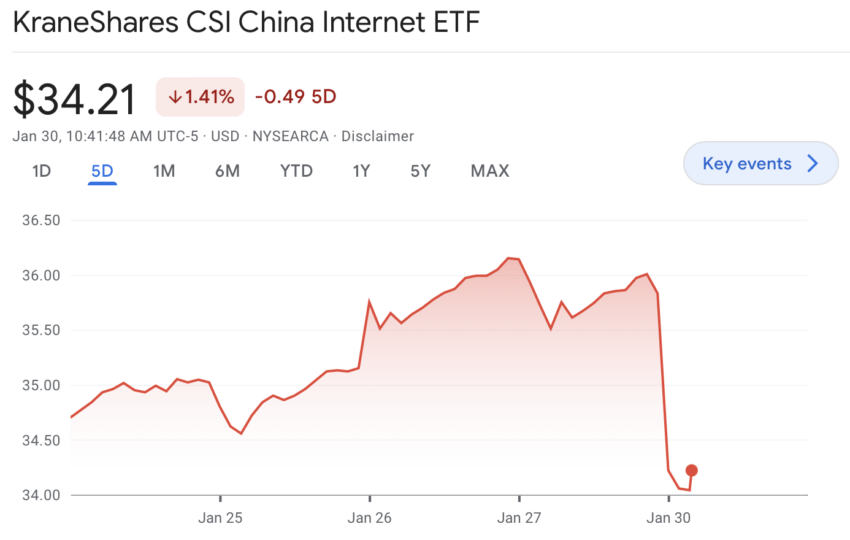 The latest Bank of America survey showed that long Chinese stocks made the list of the most overcrowded trades this month, indicating that investors may be taking profits after a long period of gains.
Cryptos Also Take a Hit
The crypto market has also experienced a slight dip, with Bitcoin and other cryptocurrencies paring gains after a weekend rally. The price of Bitcoin declined by less than 1% in the past 24 hours to $23,250, after coming close to reaching $24,000 over the weekend as Chinese traders returned to their desks.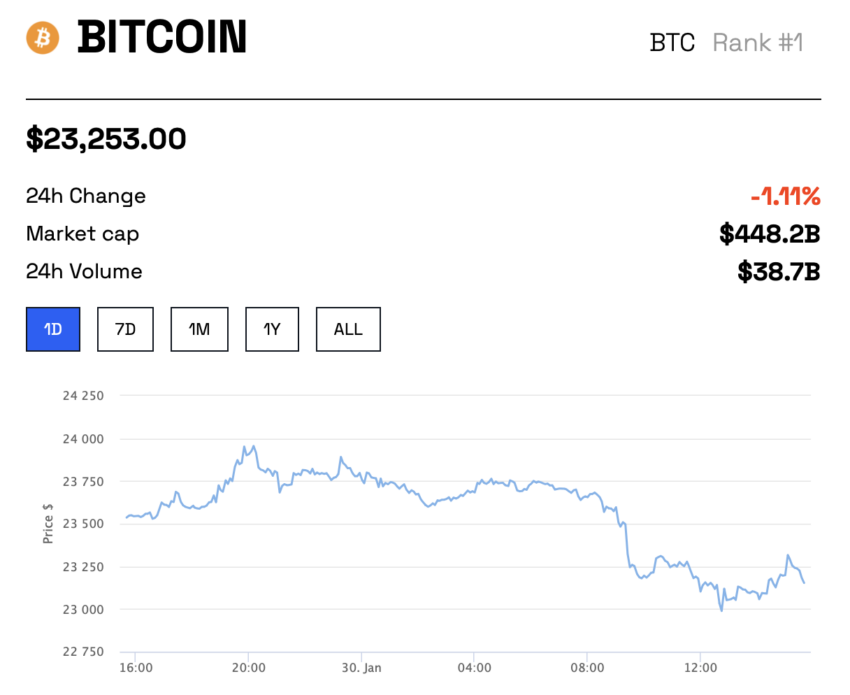 The crypto market's reaction after the end of the Chinese New Year has been mixed throughout history. Some years have seen an increase in crypto prices, while others have seen a decline.
For example, in 2018, cryptocurrencies, including Bitcoin, saw a decline in prices following the end of the Chinese New Year, due to increased regulatory scrutiny from the Chinese government. In 2019, however, crypto prices, including Bitcoin, rallied after the end of the Chinese New Year, as investors saw an opportunity to invest in cryptocurrencies during a period of market instability.
It's important to note that the crypto market is highly volatile and can be influenced by a variety of factors, including regulatory developments, economic conditions, and investor sentiment. As a result, it's difficult to predict how the crypto market will react after the end of the Chinese New Year.
While the dip in Chinese stocks and the crypto market may seem concerning, it could also be seen as a necessary pause after months of gains and a sign of profit-taking by investors. Nevertheless, the market will continue to closely monitor the impact of negative factors such as the Biden administration's tech war and Covid infections.
Disclaimer
BeInCrypto has reached out to company or individual involved in the story to get an official statement about the recent developments, but it has yet to hear back.


Read More: Post-Lunar New Year: Profit-Taking Impacts Crypto and Chinese Stocks

Disclaimer:The information provided on this website does not constitute investment advice, financial advice, trading advice, or any other sort of advice and you should not treat any of the website's content as such. NewsOfBitcoin.com does not recommend that any cryptocurrency should be bought, sold, or held by you. Do conduct your own due diligence and consult your financial advisor before making any investment decisions.