Crypto Regulation on Biden's Agenda After Sam Bankman-Fried White House Visit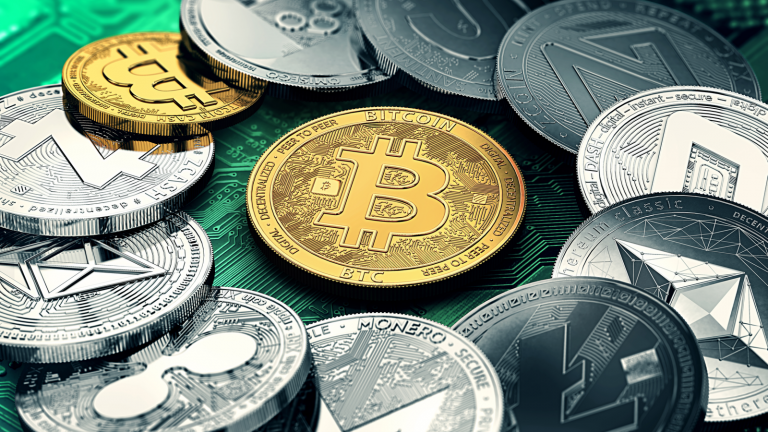 Source: Wit Olszewski / Shutterstock
President Joe Biden has been awfully busy in recent months. The Commander in Chief is spearheading some of the biggest pushes on the Democratic agenda ahead of November's midterms. The Inflation Reduction Act, the CHIPS Act and student loan forgiveness initiatives make for some major recent highlights for the president. One thing that might've fallen off the to-do list, though, is crypto regulation. However, it seems Biden is taking up interest in the space once again, prompted by a meeting between the founder of FTX and top presidential counselors.
There are lots of people begging for crypto legislation. Skeptics call it a haven for crime, or a wild west in need of a sheriff to install law and order. Investors big on privacy want the opposite, keeping users free to do whatever they want with money without government intervention. In the middle stands the everyday investor — those who are hoping for big gains while also keeping fingers crossed that their favorite DeFi platform doesn't get hacked.
Biden hasn't been negligent of the crypto industry. In March, he signed an executive order commanding legislators to conduct various research studies into the crypto market, as well as the viability of a United States Central Bank Digital Currency (CBDC). This order is one of the largest steps taken so far by any official to broach the topic of infrastructure laws.
Of course, when Russia invaded neighboring Ukraine at this time, the executive order took a backseat to foreign affairs. Recent events like the Treasury's sanction of Tornado Cash and the Securities & Exchange Commission's probes into large crypto companies have brought it back, though. And, a special guest at the White House is helping to speed things along.
Crypto Regulation Takes the Hot Seat as FTX Visits the White House
It looks as though Biden has been continuing to plot a plan for the crypto industry, according to White House visitor logs. FTX founder Sam Bankman-Fried made a visit to the president's house in mid-May, right as the recent crypto crash had begun, to talk legislation.
According to these logs, Bankman-Fried attended a White House meeting alongside his own government relations team. The team had met at this time with two of Biden's top employees, policy advisor Charlotte Butash and counselor Steve Ricchetti.
While the logs don't state the details of the meeting, CoinBase points out Bankman-Fried has pitched officials on allowing the Commodity Futures Trading Commission (CFTC) to handle certain crypto trades directly. One of Congress's biggest debates on the space right now regards who will handle the brunt of regulatory enforcement on crypto markets between the SEC and the CFTC.
News of Bankman-Fried's visit come just as Congress gets ready to reconvene after its August recess. Several members have been actively campaigning for crypto-related issues. House member Raja Krishnamoorthi has been reaching out to crypto executives and Treasury secretary Janet Yellen recently to review the vetting process for token listings and ways legislators can better protect American investors. Krishnamoorthi, who leads the House's economic and consumer reform subcommittee, complains the federal government thus far has been "slow to curb cryptocurrency scams and fraud."
On the date of publication, Brenden Rearick did not have (either directly or indirectly) any positions in the securities mentioned in this article. The opinions expressed in this article are those of the writer, subject to the InvestorPlace.com Publishing Guidelines.


Read More: Crypto Regulation on Biden's Agenda After Sam Bankman-Fried White House Visit

Disclaimer:The information provided on this website does not constitute investment advice, financial advice, trading advice, or any other sort of advice and you should not treat any of the website's content as such. NewsOfBitcoin.com does not recommend that any cryptocurrency should be bought, sold, or held by you. Do conduct your own due diligence and consult your financial advisor before making any investment decisions.